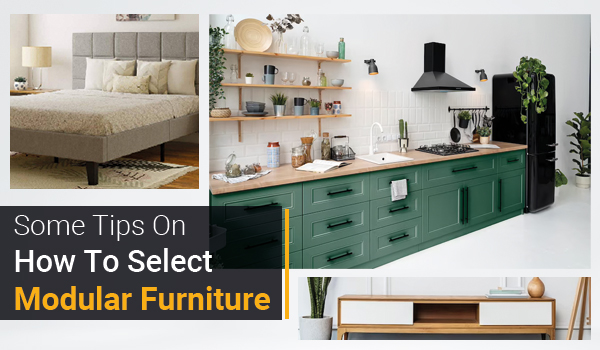 5+ Small Kitchen Design Ideas for Budget-Friendly Modular Kitchen
Welcome to the world of small kitchen design ideas that are not only budget-friendly but also modular and efficient. We can help you whether you're a professional chef working out of a tiny flat or a foodie with a small kitchen. In this blog, we will discuss five original and straightforward ideas that can turn your small kitchen into a practical and fashionable culinary refuge. Prepare to maximize every square inch of your room without sacrificing individuality or going over budget. Let's explore our creative side and learn about the beauty of inexpensive modular kitchen design ideas for tiny areas.
Designing a small kitchen can be difficult, especially if your budget is limited. However, with a little imagination and forethought, you can make your little kitchen a stylish and useful room. This blog post will discuss five straightforward yet distinctive design concepts for a modular kitchen that is affordable, makes the most of available space, and adds character to your culinary paradise.
1. Embrace Minimalism:
Less is more when it comes to compact kitchen ideas. Adopting a minimalist style might help you achieve an airy, roomy feeling. Choose modern, handle-free cabinets in bright hues to make the room appear larger. Install floating or open shelves to showcase your cookware and provide a unique touch. For your cabinets, use a straightforward layout without a lot of elaborate elements or adornment. Choose light-colored cabinets to provide the impression of space and airiness, such as white, cream, or pastel hues. By keeping commonly used goods in cabinets or drawers, you can keep the countertops clear of clutter.
2. Utilize Vertical Space:
Utilising vertical space is essential to maximising storage in a compact kitchen. Install tall cabinets that reach the ceiling to give yourself plenty of space to store kitchen necessities. To hang utensils off the wall and free up counter space, think about installing hooks or magnetic strips. In addition to maximising storage, this creative use of verticality also provides an aesthetic element. To increase storage, put in tall cabinets that reach the ceiling. Items that aren't used very often should be placed on the upper shelf. To save important drawer and cabinet space, think about installing a pegboard on the wall where you can hang utensils, pots, and pans. To keep your knives organised and free up drawer space, attach a magnetic knife strip to the wall.
3. Opt for Multifunctional Furniture:
For small kitchens, purchasing furniture with many uses is a wise decision. Look for dining or kitchen tables that have storage areas or foldable sides built into them. These adaptable components can be used for a variety of things, including providing extra counter space for meal preparation or an extended dining area for entertaining guests. To store kitchenware, appliances, or pantry items, look for kitchen islands or carts with built-in shelves or drawers. When necessary, choose a dining table with extendable leaves or foldable side panels to accommodate more diners. Use drop-leaf tables that can be put on walls and folded down when not in use to create more workspace.
4. Create Illusions with Lighting and Mirrors:
Any kitchen must have adequate light, but small kitchens require it even more. Install a lot of lighting fixtures, such as under-cabinet task lighting and pendant lighting over the kitchen island. Additionally, by reflecting light and opening up the space, carefully positioned mirrors can provide the appearance of extra space. To provide task lighting for areas used for food preparation, install LED strip lights under cabinets. To give atmosphere and a focal point, hang pendant lights over the dining table or kitchen island. In order to reflect natural light and make the kitchen appear larger, hang a mirror on the wall opposite a window.
5. Play with Colors and Patterns:
Don't be afraid to use patterns and colours in your little kitchen design. Choose light-coloured countertops and cabinets to make the room appear larger. To add individuality and visual interest to your backsplash, try using bright or patterned tiles. Without overcrowding the little space, you may add vitality to your kitchen by mixing colours and patterns intelligently. For the backsplash, choose a contrasting colour to give the kitchen more visual flair. If your cabinets are light in colour, for instance, go with a dramatic or patterned backsplash. To bring patterns or textures into a feature wall without making a commitment, think about utilising removable wallpaper or decals. To add pops of colour and personality to the area, use kitchen items with vibrant or patterned materials, such as dishware, carpets, or curtains.
Conclusion:
Budget-friendly kitchen design doesn't have to mean sacrificing practicality or aesthetic. You may design a low-cost modular kitchen that maximizes space and reflects your unique style by embracing minimalist design, utilizing vertical space, choosing versatile furniture, toying with colors and patterns, and implementing DIY solutions. Remember, a small kitchen can be transformed into a warm and welcoming culinary refuge with a little imagination and forethought. Remember, customizing these design concepts to your unique kitchen layout and personal preferences will create a modular kitchen that is both cost-effective and practical. Your little kitchen can be made into a functional and aesthetically pleasing environment with careful design and creativity.
You can make an informed selection and select a modular kitchen that fulfills your demands and complements your lifestyle by keeping these points in mind. To learn more about the most recent kitchen and furniture ideas, stop by Adeetya's Kitchen & Furniture.