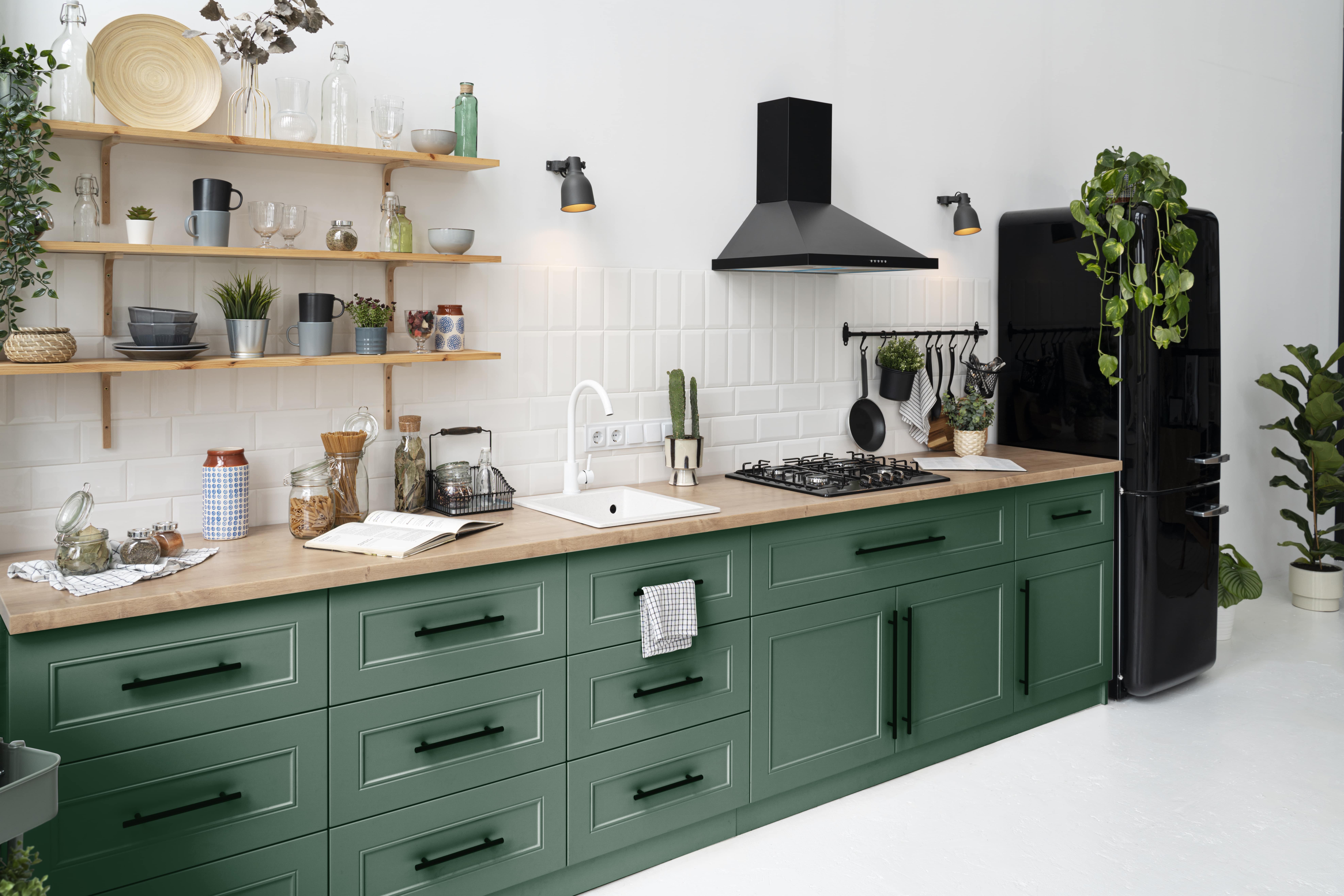 Designer Kitchen Cabinets
When it comes to creating a stunning and functional kitchen space, the importance of high-quality kitchen cabinets cannot be overstated. Adeetya Kitchen & Furniture, located in Pune, has established itself as a leading manufacturer and supplier of designer kitchen cabinets. With a commitment to excellence and a focus on customer satisfaction, Adeetya Kitchen & Furniture offers a wide range of stylish and durable kitchen cabinets that elevate the aesthetics and functionality of any kitchen.
Kitchen Cabinet:
A kitchen cabinet is an essential element of kitchen design, providing storage space for cookware, utensils, and food items. Adeetya Kitchen & Furniture specializes in manufacturing top-of-the-line kitchen cabinets that not only enhance the overall look of the kitchen but also offer optimal storage solutions. Their cabinets are designed to meet the specific needs and preferences of homeowners, ensuring both style and functionality. Adeetya Kitchen & Furniture offers a diverse selection of kitchen cabinets, including different styles, sizes, finishes, and materials. Whether you prefer a traditional, modern, or contemporary look, you can find the perfect cabinet design that suits your taste and complements your kitchen décor. From sleek and minimalistic to ornate and elaborate, the options are limitless.
Designer Kitchen:
A designer kitchen is a customized and aesthetically pleasing space that combines practicality with style. Adeetya Kitchen & Furniture specializes in creating designer kitchens that reflect the unique personality and lifestyle of homeowners. Their team of skilled designers and craftsmen work closely with clients to understand their vision and transform it into a reality. With Adeetya Kitchen & Furniture, you can expect a seamless blend of functionality and elegance in your designer kitchen. The company offers a wide range of options for kitchen layouts, materials, color schemes, appliances, and accessories, allowing you to customize every aspect of your kitchen to suit your preferences. From smart storage solutions to innovative lighting designs, their expert team ensures that every detail is meticulously crafted to create a stunning and practical kitchen space.
Why Choose Adeetya Kitchen & Furniture?
I. Quality and Durability: Adeetya Kitchen & Furniture uses premium materials and employs skilled craftsmen to manufacture kitchen cabinets that are built to last. Their cabinets are resistant to wear and tear, ensuring long-term durability and functionality.
II. Customization: Adeetya Kitchen & Furniture understands that each homeowner has unique requirements and preferences. They offer a high level of customization, allowing you to create a kitchen that is tailored to your specific needs and style.
III. Expert Design Assistance: The experienced designers at Adeetya Kitchen & Furniture provide expert guidance and support throughout the design process, helping you make informed decisions and achieve your desired kitchen aesthetics.
IV. Timely Delivery and Installation: Adeetya Kitchen & Furniture values punctuality and ensures timely delivery and installation of kitchen cabinets, minimizing any inconvenience to homeowners.
For those seeking top-quality kitchen cabinets and designer kitchens in Pune, Adeetya Kitchen & Furniture is a trusted choice. Their commitment to exceptional craftsmanship, attention to detail, and customer satisfaction have made them a premier manufacturer and supplier in the industry. With their extensive range of kitchen cabinets and expert design assistance, Adeetya Kitchen & Furniture is poised to transform your kitchen into a stunning and functional space that reflects your unique style and meets your needs.
Adeetya Kitchen & Furniture value excellent customer service and is committed to assisting customers in achieving their dream homes. They offer a wide range of elegant wardrobes, kitchens, and furniture that can enhance the appearance of any room. Adeetya Kitchen & Furniture has branches in Pune and provides services in Nearby areas, including Shivajinagar, Sadashiv Peth, FC Road, Kothrud, SB Road, Katraj, and Karve Nagar. Visit Adeetya Kitchen & Furniture to discover their products and services.