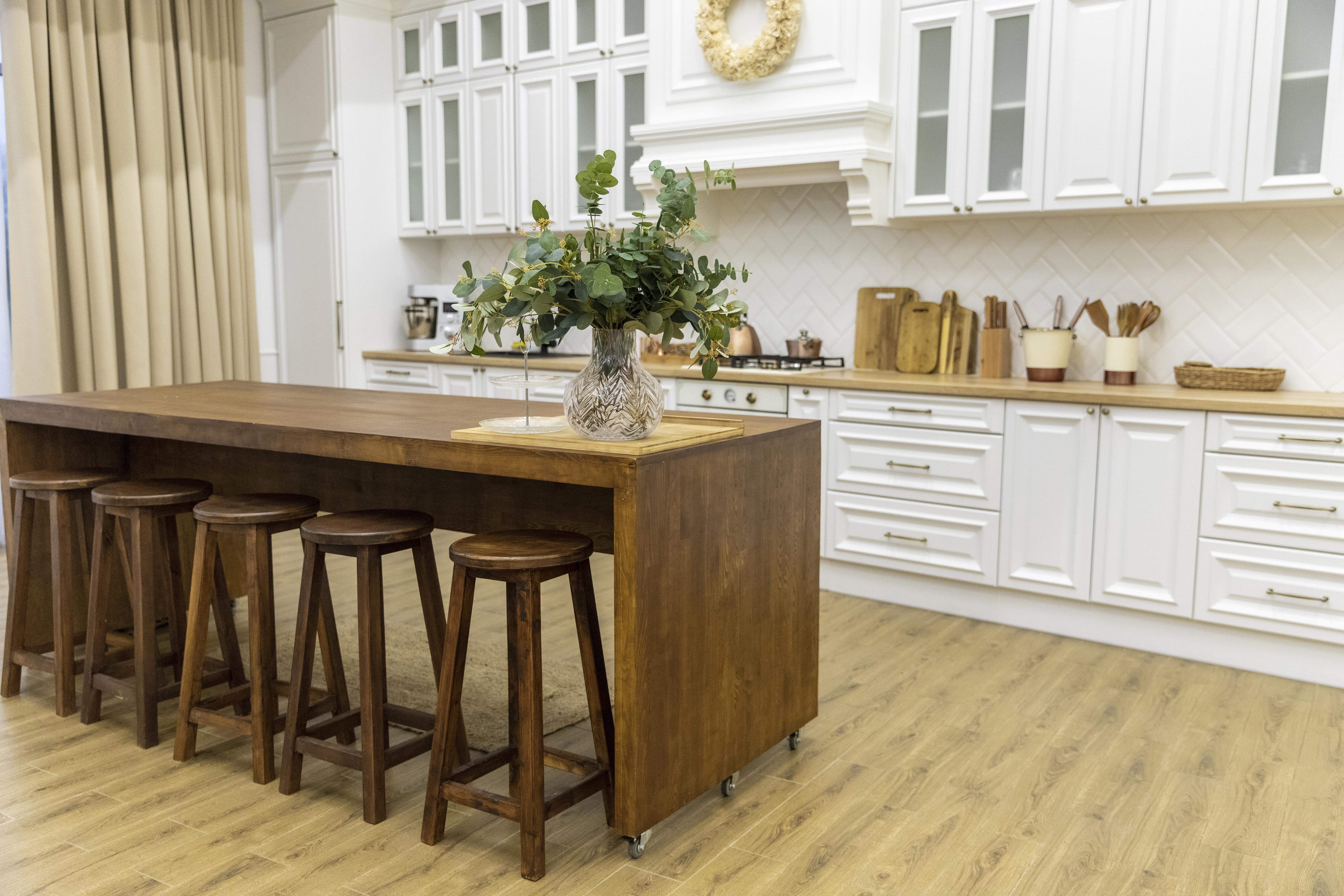 Home & Kitchen Furniture Manufacturers
Adeetya's is a well-known and reliable brand in the furniture industry, providing a diverse selection of modular furniture options for homes and kitchens. These manufacturers are experts in creating custom-made furniture that perfectly fits the space and design requirements of each individual customer. With their extensive knowledge and experience, they are able to provide high-quality products that not only enhance the aesthetics of a home but also offer functionality and durability. These manufacturers understand the importance of using quality materials in their furniture, ensuring that their products are long-lasting and resistant to wear and tear. Whether it's a modular kitchen, modular wardrobe manufacturers, or other furniture for the home, these manufacturers in Pune have a wide range of designs and styles to choose from, catering to different tastes and preferences. They also offer services like installation and after-sales support, ensuring a hassle-free experience for their customers. Pune-based producers of modular kitchen and home furnishings are committed to producing lovely and useful furniture that turns houses into homes.
Why Choose Adeetya's Kitchen and Furniture?
I. Expertise and Experience: Adeetya's Kitchen & Furniture has extensive knowledge and experience in the production of modular furniture. Your furniture will be both practical and visually beautiful thanks to their expert designers and artisans, who have a thorough awareness of current trends and consumer preferences.
II. Customization Options: Every consumer has particular requirements and preferences, which Adeetya's is aware of. They provide a vast variety of customising choices as a result. Adeetya's can modify their furniture to your exact needs, whether you require a particular size, colour, or style. They take great delight in producing furniture that properly complements your home's decor.
III. High-Quality Materials: Only the highest calibre materials are used in the manufacturing process at Adeetya's Kitchen & Furniture. To assure toughness, longevity, and aesthetic appeal, they only use materials from reliable vendors. You can be confident that whichever furniture you choose from their selection of kitchen cabinets, closets, and other items, it will last the test of time.
IV. Innovative Designs: Adeetya's keeps abreast of the most recent design developments in the furniture sector. To bring you cutting-edge and contemporary furniture designs, their team of designers is always investigating fresh thoughts and ideas. Adeetya's features a wide selection of solutions to fit your taste, whether you favour a modern, minimalist, or classic style.
V. Functional and Space-Saving Solutions: Modular furniture from Adeetya is made with space-saving and practical considerations in mind. They provide smart storage options, space-saving layouts, and ergonomic designs that improve the functionality and usefulness of your house or kitchen. They carefully consider how to maximise storage capacity without sacrificing elegance in their furniture items.
VI. Exceptional Customer Service: Adeetya's Kitchen & Furniture is committed to provide top-notch customer support. Their crew will support you throughout the process with expertise and attention from the moment you get in touch with them until the installation of your furniture. They work hard to go above and beyond what customers anticipate, and they guarantee a smooth transaction.
VII. Affordable Pricing: For their modular furniture solutions, Adeetya's offers fair and open pricing. They cherish your hard-earned money and strive to offer affordable solutions without sacrificing quality. You can purchase high-end furniture from Adeetya's for a fair price.
VIII. Timely Delivery and Installation: Adeetya's respects your time and works to deliver and install your furniture on schedule. Their skilled installation and logistics teams actively work to make sure that your furniture is delivered and installed on time. They put a high priority on client satisfaction and work hard to achieve all deadlines.
Adeetya's Kitchen & Furniture in Pune is the best option whether you're wanting to remodel your kitchen or outfit your house with modular furniture. Adeetya's will turn your place into a gorgeous and useful refuge because of its dedication to quality, customization possibilities, and great customer service. These also specialize in producing steel furniture, as well as those that offer wholesale furniture options. To learn more about their modular furniture options that are customised to your needs, get in touch with Adeetya's right away.
Adeetya Kitchen & Furniture value excellent customer service and is committed to assisting customers in achieving their dream homes. They offer a wide range of elegant wardrobes, kitchens, and furniture that can enhance the appearance of any room. Adeetya Kitchen & Furniture has branches in Pune and provides services in Nearby areas, including Shivajinagar, Sadashiv Peth, FC Road, Kothrud, SB Road, Katraj, and Karve Nagar. Visit Adeetya Kitchen & Furniture to discover their products and services.